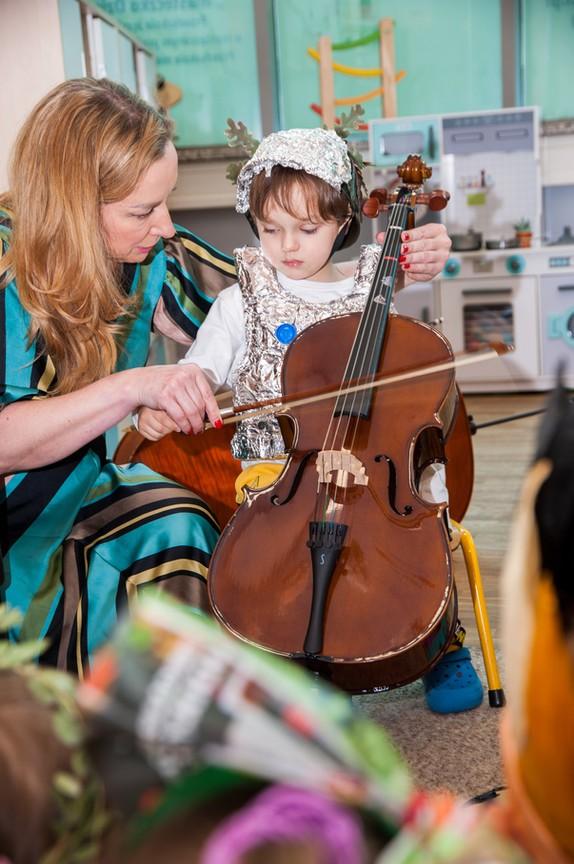 Zajęcia w ramach czesnego to:
codziennie spotkania z  językiem  angielskim- zajęcia odbywają się kilkakrotnie w ciągu dnia oraz naturalnie

codzienne zajęcia muzyczne z artystami, którzy bawią się muzyką, komponują muzykę wydają płyty dla dzieci – to świetna dawka ruchu połączona z uwrażliwieniem na muzykę 

warsztaty MUZYKA ŚWIATA – codzienne spotkania z muzyką z różnych stron świata,

nauka gry na skrzypcach metodą Suzuki

spotkania z "żywymi " instrumentami – wiolonczela, pianino, gitara, skrzypce

energetyczne warsztaty bębniarskiej prowadzone przez artystę z Konga

Sensoplastyka i zajęcia plastyczne prowadzone przez renomowaną pracownię artystyczną

opieka logopedy

opieka psychologa
Dodatkowy pakiet zajęć: taniec, balet, karate, piłka nożna, robotyka.
Od lat uczestniczymy w międzynarodowym programie Internationale Kindergarden. To spotkanie z wielokulturowością, animatorami zajęć z całego świata.
Zajęcia odbywają się w blokach kilkutygodniowych 2 razy w roku.
Czesne miesięczne:
1 900 PLN dla dzieci powyżej 2.5 roku
2050 PLN dla dzieci do 2.5 roku.
Czesne zawiera całodzienne wyżywienie.
Wpisowe w wysokości 900 PLN płatne jednorazowo.
Mamy zniżki dla rodzeństwa.
Do przedszkola przyjmujemy dzieci w wieku 2-6 lat.
Przedszkole działa 12 miesięcy w roku.
Dzieci zapraszamy codziennie od poniedziałku do piątku od godziny 7.30 do godziny 17.30
Gwarantujemy naturalne przyswajanie języków obcych od najmłodszych lat.
Podajemy dzieciom pełnowartościowe posiłki, dostosowane do ich upodobań smakowych i potrzeb
Zapewniamy troskliwą opiekę wykwalifikowanej kadry pedagogicznej
Stosujemy nowoczesne metody edukacyjne, zwiększające efektywność nauki